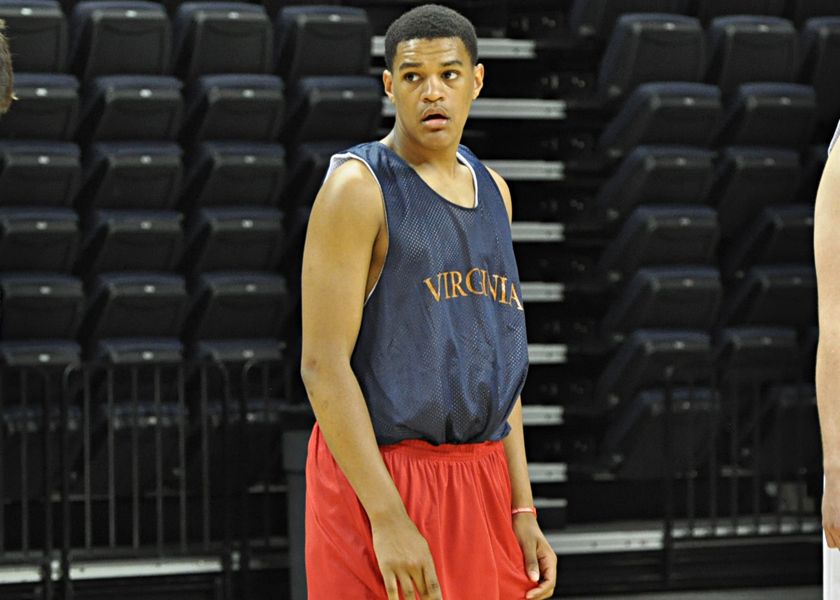 Joey Natale
Being the younger brother of Tobias and Tyler, Terry Harris has huge shoes to fill. Coming up on his junior season at Half Hollow Hills West in New York, Terry has big goals for him and his teammates. With his tremendous amount of upside, expect him to pick up many offers as his high school career continues.
The 6-foot-5, 210 shooting guard describes his game as an off the dribble shooter, that can also get to the basket with ease. Harris also shoots well off of screens and knocks down many three pointers. In order to make his game better, Terry wants to work on his quickness, athleticism and getting stronger. Harris works with his dad and strength and conditioning coach several times a week to improve these things. Many compare his game to Paul Pierce of the Boston Celtics.
Thus far in his recruitment, Harris has high major programs looking into his talents, but no school has extended an official offer as of yet. Schools like UConn, West Virginia, Tennessee, Alabama, Seton Hall, Miami, Northwestern, South Florida and Marquette have shown significant interest in the shooting guard. Recently, Harris took trips to Northwestern and UConn and enjoyed being at both of the campuses.
During his junior season at Half Hollow Hills West, Terry wants to lead his team and get far in to tournaments and win a state championship.
Off the court, Terry enjoys playing NBA 2K 13, sleeping, using his phone and using his computer. He also enjoys listening to Meek Mill, Rick Ross and other hip-hop and rap music. Many people don't know that Terry is a good drawer and likes to call himself an artist.