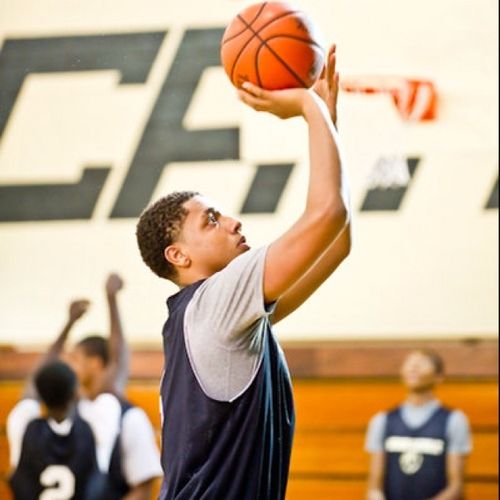 Joey Natale
I had the chance to speak with Reggie Cameron briefly this afternoon about his UConn visit yesterday.
Overall, how did your visit (to UConn) go?
Reggie
: The visit went great. I was with Coach Ollie for most of the visit but I met Coach Miller and the rest of the coaching staff, other then Coach Calhoun. They showed me all the facilities, the weight room and all that stuff, so it was cool.
What was your favorite part of the visit?
Reggie
: I really liked sitting down and talking with the coaching staff. They had a lot to offer, and the campus was beautiful.
What was the coaching staff telling you throughout the visit?
Reggie
: They were saying that it can't get much better than UConn basketball. They have a great tradition there and that the postseason ban won't affect me at all if I were to go there. They always produce players and send them to the next level.
Reggie later added that, he will be taking a visit to Georgetown next Wednesday, on August 22nd.
Expect a final list of 5 or 6 schools from Cameron sometime soon after he visits Georgetown.