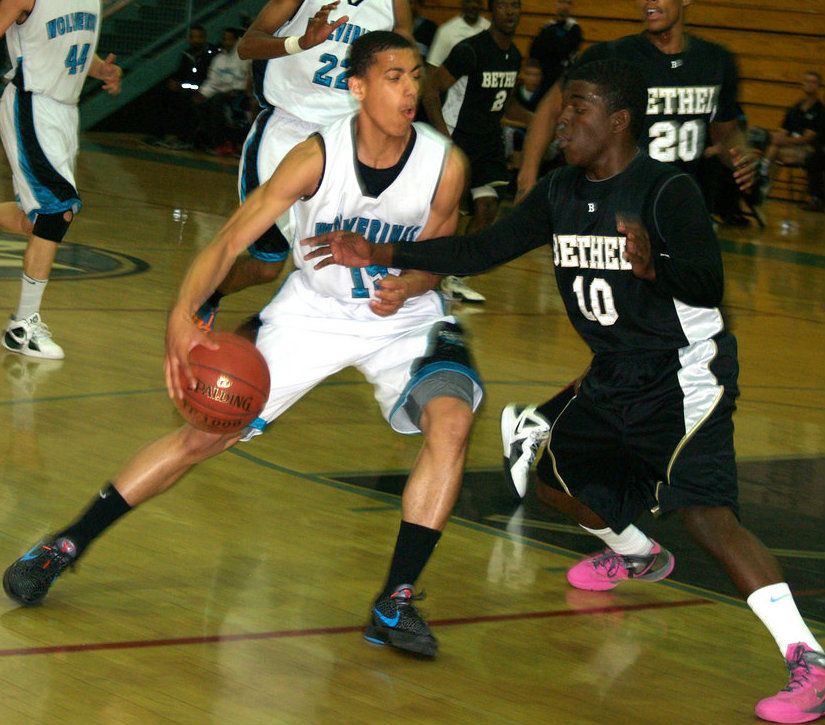 Joey Natale
Kendall Smith, a 6-foot-3, 175 pound point guard is only getting better. This weekend at the Pittsburgh Jam Fest by Hoop Group, Kendall didn't only make a name for himself on the court, but attracted many high major coaches to the stands to watch him show off his skills.
Kendall is a very athletic point guard that uses his skills to get his teammates involved and can score at will when his team needs him to. He is also a solid defender. Kendall is still working on some parts of his game such as his defense and working on being a combo guard for the next level.
Rajon Rondo and Russell Westbrook are two NBA players that Kendall tries to emulate his game after.
"I try to push the ball and find my teammates and get them good shots like Rondo and Westbrook."
As far as Kendall's recruitment, many high major schools are beginning to look into his talents for the next level. "I have many PAC-12 schools like Cal, Arizona, Arizona State, Colorado, Washington, Washington State, UCLA and USC. UConn, UNLV UC Santa Barbara and Boise State are also recruiting me." Smith is still wide open but he lists a top three of Cal, Arizona State and UConn.
Although he has a handful of other schools looking at him, Kendall speaks highly of UConn. "I'm starting to get a good relationship with coach (Kevin) Ollie. My coach's son is Marcus Williams (Former UConn player). They're really beginning to pick up the recruitment of me and my teammate Marcus (Lee)."
Kendall added that there is a great shot of him being a package deal with his good friend Marcus Lee at the next level. "We've been playing with each other since 4th grade! Most of the PAC-12 and UConn is recruiting both of us."
In order to pick a school Kendall wants to play for a good coach that plays freshman with a great atmosphere and good teammates.
Smith later added that he is always trying to get better and work on his weaknesses. Artists like Meek Millz, Lil Boosie and Drake are some rappers he likes to listen to.
Check out his Junior season mixtape: