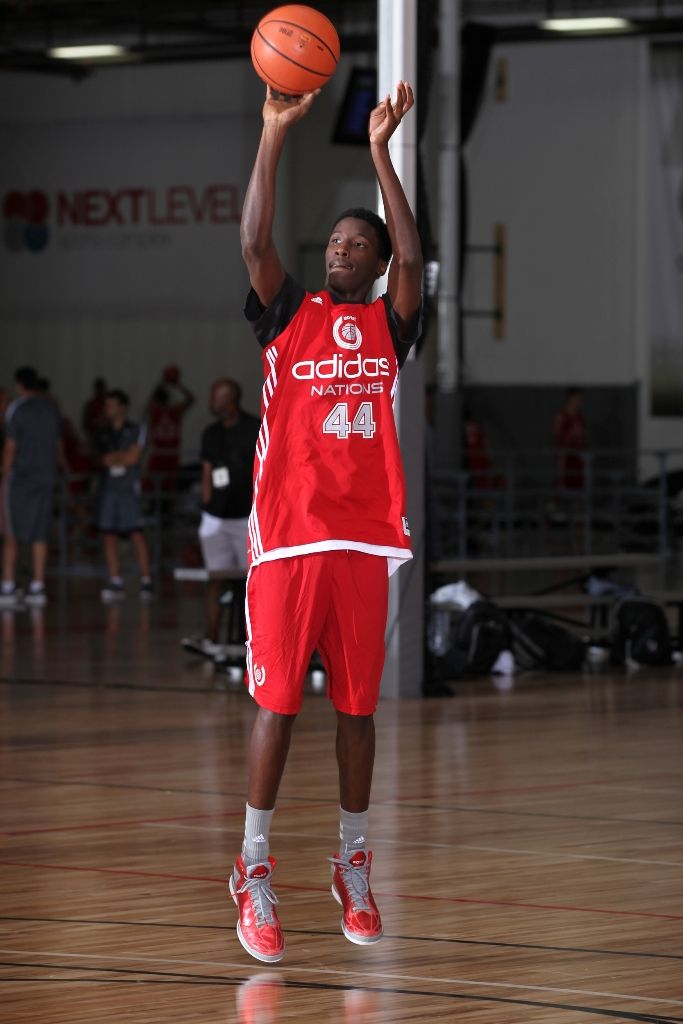 Sources confirm to UConn Ball that Daniel Hamilton of Los Angeles, California has committed to UConn.
Hamilton took an official visit to Storrs last weekend and the staff made him feel at home, snagging him less than a week later.
Here are some quotes from Daniel's mother Karen Hamilton as well as Daniel himself:
Karen Hamilton said UConn felt right because "When we visited UConn in the summer of 2008 (Jordan Hamilton was recruited by UConn) Daniel was in the 7th grade and ever since then, he's had his eye on them. Coach Ollie also went to the same high school as me and my husband. On our visit, we met the staff, had a great tour of the campus and met some players. We are also close with DeAndre Daniels."
Karen Hamilton on the visit as a whole: "Met the players, met the coaching staff, met the president (Susan Herbst), toured campus, it was a really nice visit overall, and we were very intrigued."
Then, Daniel got on the phone.
"UConn was the right situation because of the family environment they provide. They were really supportive of me and helped me when we played 5 on 5."
Daniel is a 6-7 195 versatile player that can play the 1 through the 3.
He wants to work on getting stronger and improving his shot selection.
Daniel also added that current Husky forward and Los Angeles native DeAndre Daniels used to come over and play video games at the house a lot.
Daniel committed to UCONN over USC, Colorado, UTEP, UNLV, and Memphis.