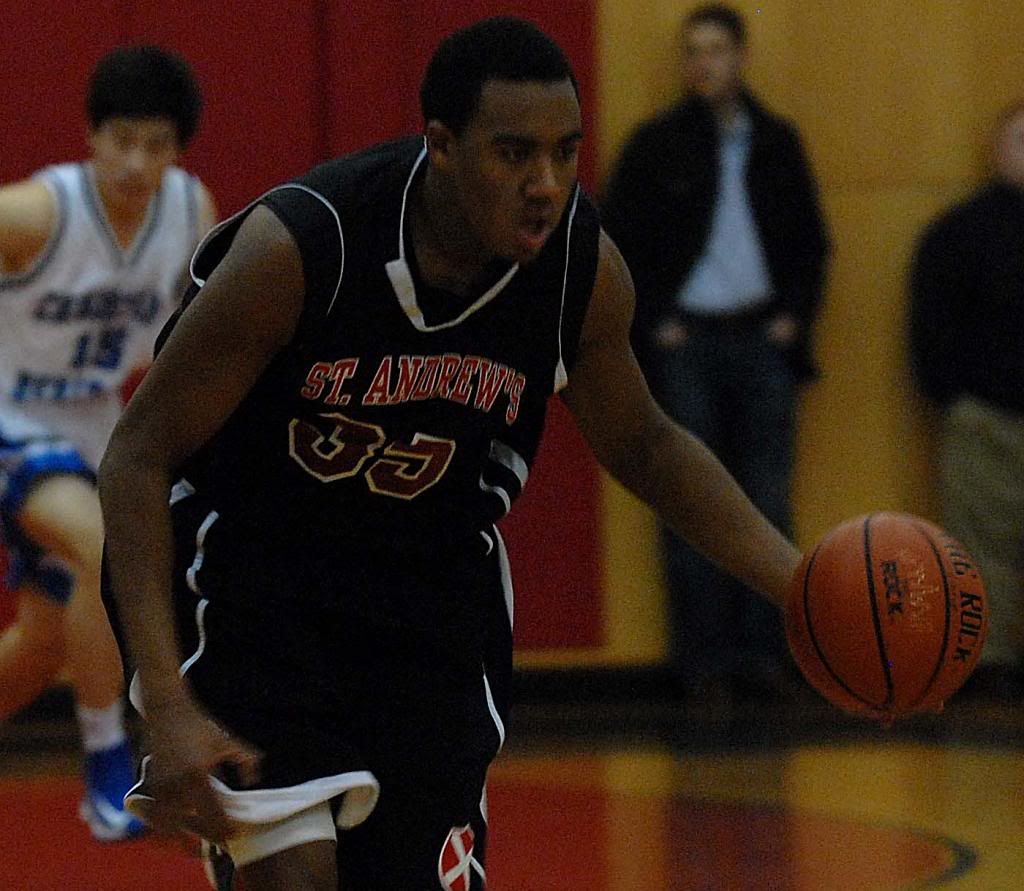 At 6-foot-5 and 215 pounds, Bonzie Colson sounds like a legit shooting guard. Interestingly, Colson is a stretch four who loves to step outside on bigger defenders. The DC native and BABC forward recently took an unofficial visit to UConn and he talks all about it, as well as his recruitment and other things, with UConn Ball.
Colson describes his game as a versatile post player with a high level of energy. Passing in the post and doing the dirty work are other things that Colson excels at. He has the ability to step out and hit 15-20 footers when he has a bigger man guarding him, often using his developing perimeter skills to his advantage.
Bonzie is working on improving his lateral quickness, his defense, his perimeter game, and getting into better shape.
So far this AAU season, Colson has been playing well with BABC, receiving phone calls from coaches and getting exposed. He calls it "a good and humbling experience."
The combo forward currently holds offers from Notre Dame, George Washington, Iowa State, Rhode Island, Florida State and Seton Hall to go along with strong interest from UConn, Miami, Butler, Georgetown, Arkansas, Alabama and Virginia Tech. Last week, Colson took unofficial visits to UConn and Rhode Island.
On his UConn visit:
"UConn is a nice school. I got to speak with Coach (Kevin) Ollie and Coach (Glen) Miller. It was a good experience. They described their program and how I would be able to fit in if I went there. They said an offer is close and that they are going to keep their eye on me in July."
Colson later added that he may go back home to Washington DC and take unofficial visits to Georgetown and George Washington when he goes there.
As far as a decision, Bonzie is in no rush and will commit "when it feels right."
Throughout the summer, key areas for improvement are getting into better shape and working on his lateral quickness, Colson said. He also said a summer goal is to win the Peach Jam with BABC.